What is Brutalist Web Design?
The term brutalism is often associated with Brutalist Architecture, however it can apply to other forms of construction, such as web design. This website explains how.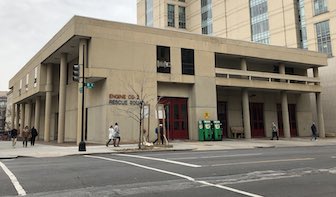 The term brutalism is derived from the French béton brut, meaning "raw concrete". Although most brutalist buildings are made from concrete, we're more interested in the term raw. Concrete brutalist buildings often reflect back the forms used to make them, and their overall design tends to adhere to the concept of truth to materials.
A website's materials aren't HTML tags, CSS, or JavaScript code. Rather, they are its content and the context in which it's consumed. A website is for a visitor, using a browser, running on a computer to read, watch, listen, or perhaps to interact. A website that embraces Brutalist Web Design is raw in its focus on content, and prioritization of the website visitor.
Brutalist Web Design is honest about what a website is and what it isn't. A website is not a magazine, though it might have magazine-like articles. A website is not an application, although you might use it to purchase products or interact with other people. A website is not a database, although it might be driven by one.
A website is about giving visitors content to enjoy and ways to interact with you.
The design guidelines outlined above—and detailed below—all are in the service of making websites more of what they are and less of what they aren't. These aren't restrictive rules to produce boring, minimalist websites. Rather these are a set of priorities that put the visitor to your site—the entire reason your website exists—front and center in all things.
Detailed Guidelines for Brutalist Web Design
Below is a detailed look into each of the guidelines listed above. As with all artistic constraints while you may find them frustrating, you should also find them inspiring.
Embrace Brutalist Web Design Permalink
How much better would the web be if every site embraced Brutalist Web Design? How amazing would it be to have readable text, clearly-marked interaction points, unobtrusive advertising, all wrapped up in a fast-loading site you could consume using the native tools of your chosen device?
A friend gave me design advice once. He said to start with left-aligned black text on a white background, and to apply styling only to solve a specific problem. This is good advice. Embrace this, and you embrace Brutalist Web Design. Focus on your content and your visitors will enjoy you and your website. Focus on decoration or tricking your visitors into clicking ads, and your content will suffer, along with your visitors.
Here are some specific tips:
Understand the semantic meaning of HTML elements.
Learn about typography.
Try designing for a small screen by default.
Learn from designers about the choices they made and why they made them.
When in doubt, do what Tron does:

fight for the users.